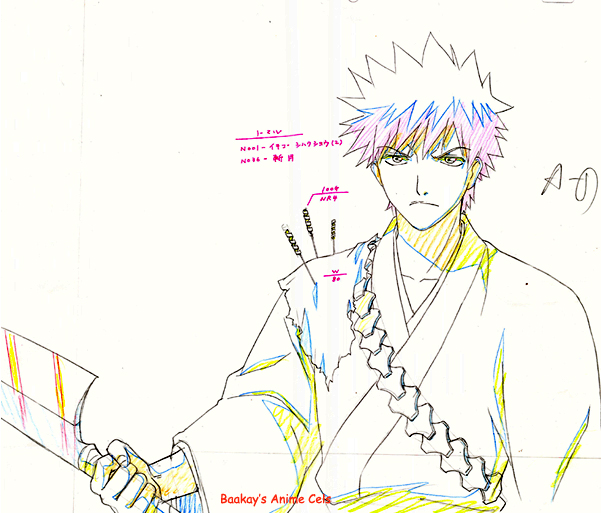 Sequence: A-1
Layers: 1
Sketch: 1 Matching
Background: None
Bleach (12)
It's more obvious in this gorgeous sketch that Ichigo's got some owies in his sword-arm shoulder. I don't think it was acupuncture, either. Does he look concerned about it? Not a bit. Check out the grip on that sword and the signature Ichi-glare!
---
The copyright for all character images is held by their respective creators.
Copyright for commentary, arrangement, and this site is held by
Baakay
.
---