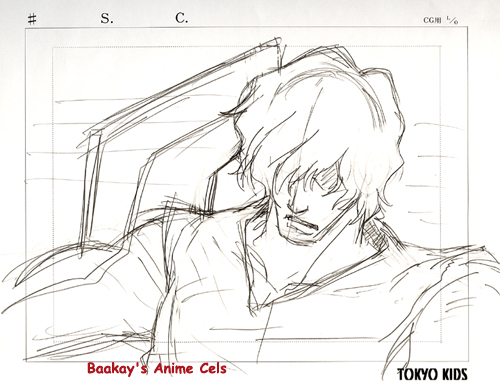 Sequence: Layout
Layers: 1
Sketch: None
Background: None
Bleach (12)
Lookie!!! We have Chad! It's a little amazing to me that as much as I love Bleach, my first piece of artwork from the show was a gift from Leah (aka Aernath, Perv-chan, "that perv lady out in the ocean"). My Christmas calendar from the Marshall Islands had this little extra tucked in it, and I am so happy! Sado is one of Ichigo's best friends, but he seems to get no love. Is it because he's a big guy with a deep voice, and not a slender bishie voiced by a girl? Who knows... but I sure am pleased to have him!
---
The copyright for all character images is held by their respective creators.
Copyright for commentary, arrangement, and this site is held by
Baakay
.
---