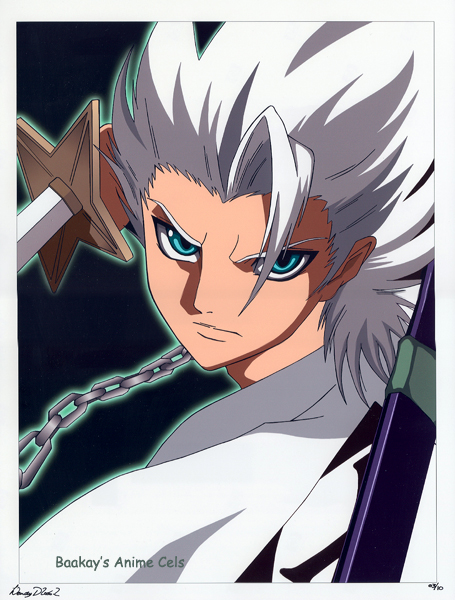 Sequence:
Show - Bleach
No. 3 of 10
Layers: 1
Sketch: None
Background: None
Bleach (12)
Hitsugaya Toushiro is one of the squad captains in the Soul Society, the home of the Shinigami. He's a little guy (which makes a great running gag) and incredibly appealling with his white hair and his ice-monster sword.
Uende has done two different versions of Toushiro, and both are excellent. But I really love the fierce expression and green aura on this one, as Toushiro gets ready to unleash his Bankai!
---
The copyright for all character images is held by their respective creators.
Copyright for commentary, arrangement, and this site is held by
Baakay
.
---