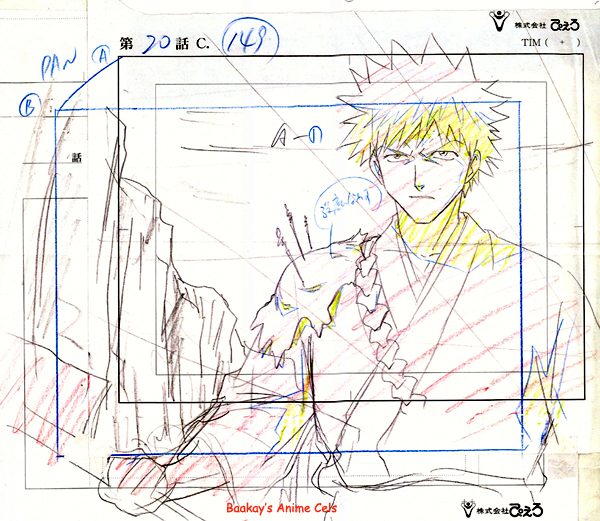 Sequence: Layout for Ep. 20, Cut 149
Layers: 1
Sketch: None
Background: None
Bleach (12)
Holy moley. I wanted someone to keep Chad company, here in the
Bleach
bin. Little did I realize how very spectacular this 3-fer auction snag was until I got it up close and personal. And as wonderful as the more polished sketches are, I may actually like this layout the best of all. It's the quintessential Ichigo face! Fierce.
---
The copyright for all character images is held by their respective creators.
Copyright for commentary, arrangement, and this site is held by
Baakay
.
---