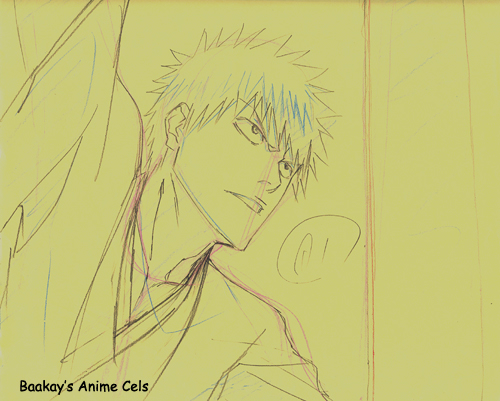 Sequence: A1
Layers: 1
Sketch: None
Background: None
Bleach (12)
Oh will you just check that glare! It's just so Ichigo. It says "I may be down, but I'm not out, and by the way I've got this big honking sword..." Or something to that effect. This has the perfect touch of brassy Ichigo defiance! It actually is a pan rough, but the upper arm portion is so extremely rough that I couldn't get the second scan to stitch together with this one. Trust me, you're not missing anything.
---
The copyright for all character images is held by their respective creators.
Copyright for commentary, arrangement, and this site is held by
Baakay
.
---