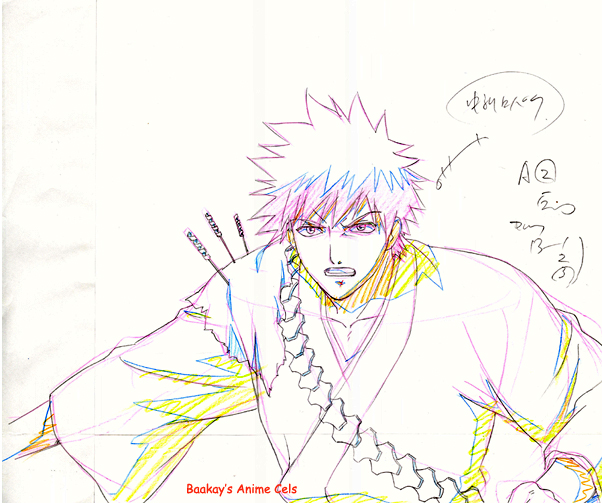 Sequence: A2
Layers: 1
Sketch: 3
Background: None
Bleach (12)
I don't remember this episode well enough to recall whether Ichigo is slumping or slicing in this sequence. The layout indicates that he moves down and forward. The intensity of the eyes and grimace in this sketch make me think that he's registering some pain from the darts in his shoulder...but he could just as easily have been taking a swipe at someone!
---
The copyright for all character images is held by their respective creators.
Copyright for commentary, arrangement, and this site is held by
Baakay
.
---