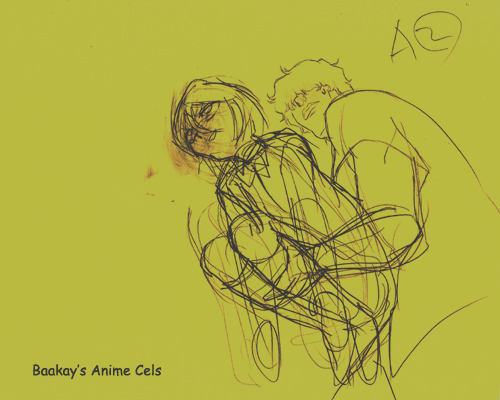 Sequence: A2
Layers: 1
Sketch: None
Background: None
Bleach (12)
There were several degrees of rough sketches for each sequence in my Bleach snags of late. Ordinarily I wouldn't have either put up this one or messed with the color balance so much in Photoshop. However, I found this one intriguing in the amoung of erasure and correction that went on in Rukia's face, even on a rough sketch! I guess even the pros have a rugged time getting the perspective just right, sometimes!
---
The copyright for all character images is held by their respective creators.
Copyright for commentary, arrangement, and this site is held by
Baakay
.
---