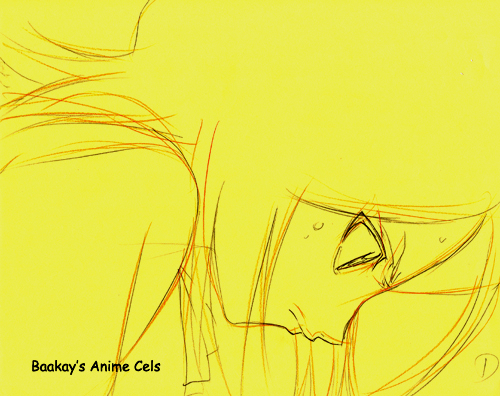 Sequence: 1 (rough sketch) from Ep. 5
Layers: 1
Sketch: None
Background: None
Bleach (12)
Rukia is the Shinigami (Death God) who appears to Ichigo and inadvertently gives him *all* of her powers, rather than just a bit of them. This puts her in a fair predicament, since to her superiors she has violated one of the more important rules of Shinigami behavior. This rough is part of a set of roughs that are at least as emotion-laden as any finished drawing I've ever seen!
---
The copyright for all character images is held by their respective creators.
Copyright for commentary, arrangement, and this site is held by
Baakay
.
---