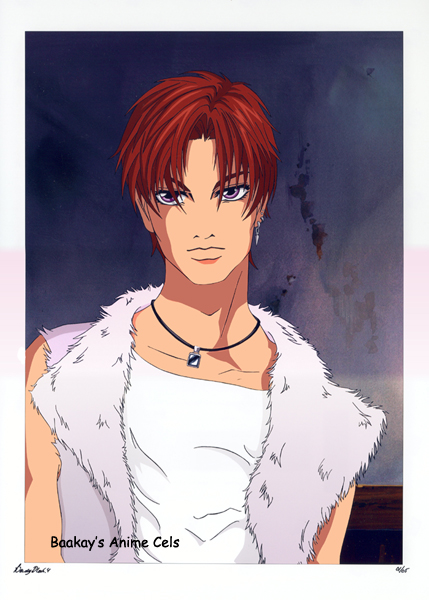 Sequence: No. 1 of 5 (WOOT!)
Layers: 1
Sketch: None
Background: None
Cipher (7)
The work on this piece of art is as good as any I've ever seen in a manga or production cel. In my humble opinion. Just look at all the detailing on the vest, the wonderful layers of color in Kichiro's hair, and the rather scary eyes.
---
The copyright for all character images is held by their respective creators.
Copyright for commentary, arrangement, and this site is held by
Baakay
.
---