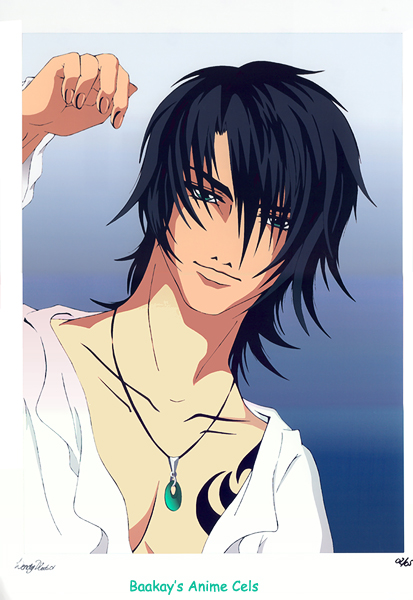 Sequence: No. 2 of 5
Layers: 1
Sketch: 1 Matching
Background: None
Cipher (7)
What a tale behind Dyre. As is the case with so many ultra-talented people, Uende doubted her own abilities (insert dumbfounded expression here) -- in part because she had only done pictures of existing anime characters. When she decided to design her own characters in late 2005, the two versions of Dyre were two of the results. It was imperative that I own them. :-) Dyre also bears a strong resemblance to Uende's favorite vocalist, the thorougly outstanding lead singer for the band Buck-Tick.
---
The copyright for all character images is held by their respective creators.
Copyright for commentary, arrangement, and this site is held by
Baakay
.
---