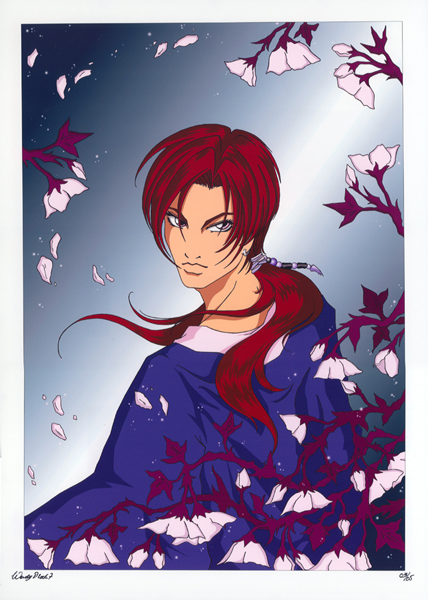 Sequence: No. 3 of 5
Layers: 1
Sketch: None
Background: None
Cipher (7)
There was never any question that I was going to have Kane as soon as he was finished up. None. :D He's by far the most beautiful of the Cypher boys -- Kenshin-esque with his red hair and blue gi. Heard early and often during his creation: "I am NEVER doing flowers AGAIN!"
---
The copyright for all character images is held by their respective creators.
Copyright for commentary, arrangement, and this site is held by
Baakay
.
---