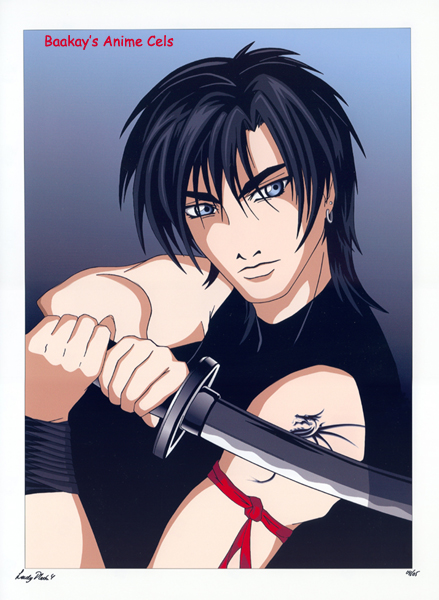 Sequence: No. 4 of 5
Layers: 1
Sketch: None
Background: None
Cipher (7)
Our acquaintance with Ryu started out as a "would you guys look at this sketch!?! It's so BAD!" After the screams of protest from the peanut gallery.Uende decided to color Ryu anyway, and added his absolutely first-rate dragon tattoo. Wowzer!
---
The copyright for all character images is held by their respective creators.
Copyright for commentary, arrangement, and this site is held by
Baakay
.
---