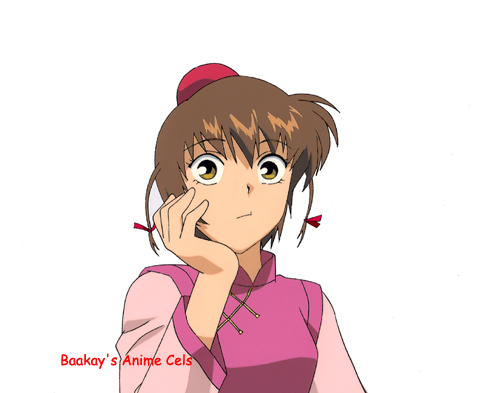 Sequence: A17
Layers: 1
Sketch: 1 Matching
Background: None
Tsukikage Ran - Miao and Others (7)
'Um...what am I doing in Baakay's collection, anyway?' It's hard to pick exactly the right description for the funny look on Miao's face, but it's hardly unusual. She is nothing if not supremely expressive; and her emotions play over her face all the time. Why might she be wondering why she's here? Because she was a surprise extra that came along in the package with Ran and her sake jug! Thanks so much, Maiko!
---
The copyright for all character images is held by their respective creators.
Copyright for commentary, arrangement, and this site is held by
Baakay
.
---