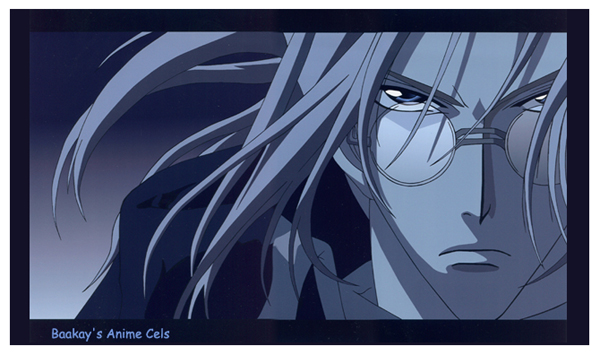 Sequence:
Show - Trinity Blood
No. 1 of 5
Layers: 1
Sketch: 1 Matching
Background: None
Trinity Blood (1)
Oh my, what a gorgeous thing we have here. Father Abel Nightroad is a wonderfully appealing character to begin with, but Uende caught that moment where he drops the silliness and turns serious to perfection.
---
The copyright for all character images is held by their respective creators.
Copyright for commentary, arrangement, and this site is held by
Baakay
.
---