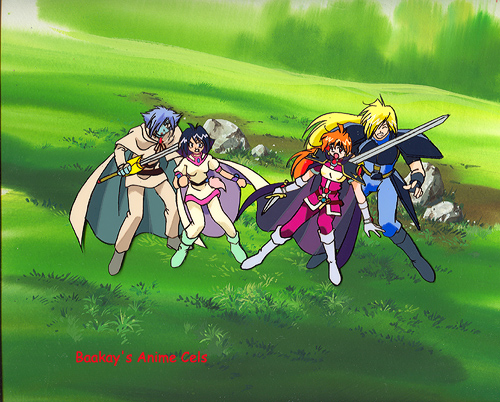 Sequence: A24
Layers: 1
Sketch: 2 Matching
Background: Original Nonmatching
Slayers - Group (21)
Here we have all four of them together! I don't know which of their many foes they are facing, but Zel, Amelia, Lina and Gourry are clearly up to the challenge. Many of the Slayers "mini" images I've seen or owned are as well crafted as their larger counterparts; this is no exception.
---
The copyright for all character images is held by their respective creators.
Copyright for commentary, arrangement, and this site is held by
Baakay
.
---