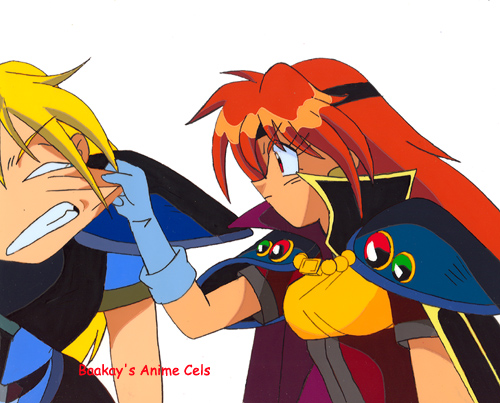 Sequence: A4
Layers: 1
Sketch: 1 Matching
Background: None
Slayers - Group (21)
Ok, so I couldn't resist at least one shot of Gourry with one of his rubber face expressions. Although Lina insists that Gourry is NOT her boyfriend, she isn't very happy when he re-acquaints himself with the lovely princess Sylphiel. Jealous, Lina?
---
The copyright for all character images is held by their respective creators.
Copyright for commentary, arrangement, and this site is held by
Baakay
.
---