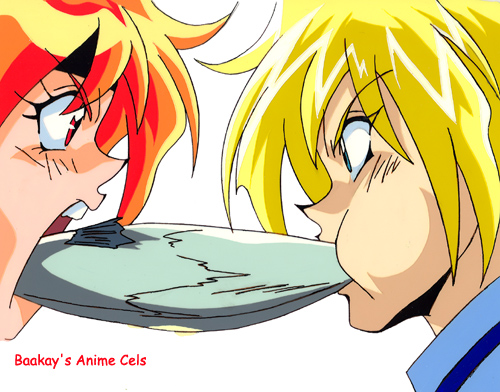 Sequence: A7
Layers: 1
Sketch: None
Background: None
Slayers - Group (21)
Lina and Gourry pack away a hefty amount any time they get a chance. In fact, these two spend an inordinate amount of time looking for, arguing over, and consuming food. This is from one of my favorite scenes where they both try to eat the same fish.
---
The copyright for all character images is held by their respective creators.
Copyright for commentary, arrangement, and this site is held by
Baakay
.
---