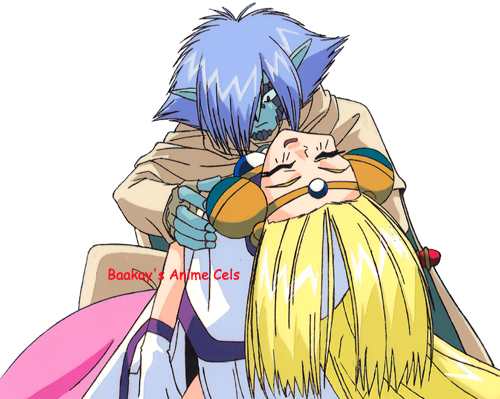 Sequence: A17
Layers: 1
Sketch: 1 Matching
Background: None
Slayers - Group (21)
Here is Zelgadis rushing to the aid of Filia, a Golden Dragon who is in her human form at the moment. Looks like a touching scene, neh? The chimera man shows that he's still human? Yes...until the next moment when he says "oh well" and drops her with a thud.
---
The copyright for all character images is held by their respective creators.
Copyright for commentary, arrangement, and this site is held by
Baakay
.
---