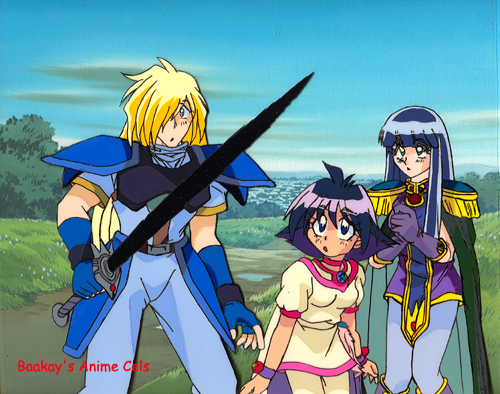 Sequence: A8
Layers: 1
Sketch: 3 Matching
Background: Original Nonmatching
Slayers - Group (21)
Gourry wields the Sword of Light in defense of Amelia and Sylphiel. Sylphiel is minor royalty, and an old friend of Gourry's who calls him "Gourry Dear" (much to Lina's irritation). She may possibly be the most vapid character in anime.
---
The copyright for all character images is held by their respective creators.
Copyright for commentary, arrangement, and this site is held by
Baakay
.
---