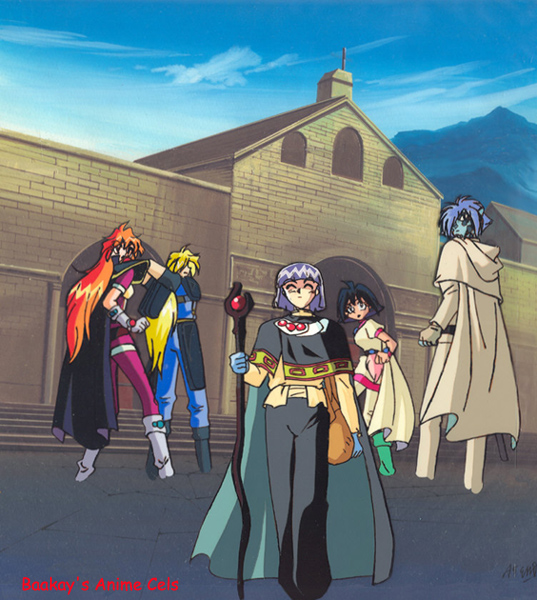 Sequence: A5 end, B1 end
Layers: 2
Sketch: 2 Matching
Background: Original Matching
Slayers - Group (21)
What a sucker for Slayers am I! I bought this great oversized shot specifically for Xellos. (There is a distinct dearth of Xellos cels on the market! *grin*) But the background is fabulous, the rest of the characters are well-done, and the effect is wonderful. The only problem is that the Xellos layer got firmly attached to the other at some point... and it's about 1.5 inches too low. It still works reasonably well though. Maybe some day I'll be brave and see whether I can remove him...
---
The copyright for all character images is held by their respective creators.
Copyright for commentary, arrangement, and this site is held by
Baakay
.
---