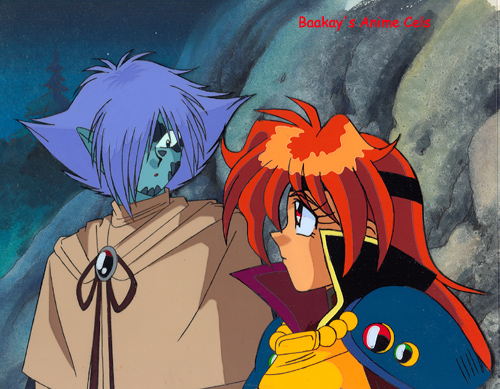 Sequence: A2, C5
Layers: 2
Sketch: 3 Matching
Background: Original Matching
Slayers - Group (21)
Zel eventually frees Lina from her bonds and they escape Zolf and Dilgar. This beautiful cel features what I consider the best pairing in Slayers. Lina Inverse and Zelgadis Greywers have equal intellect, wide-ranging talents, the same biting humor, magical skills and an appreciation for their place in the universe.
---
The copyright for all character images is held by their respective creators.
Copyright for commentary, arrangement, and this site is held by
Baakay
.
---