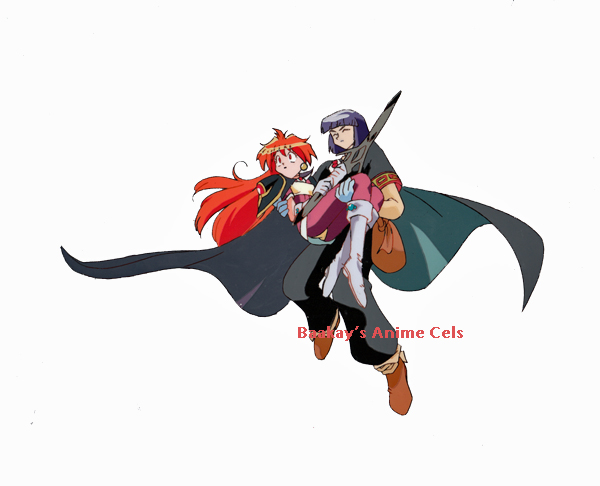 Sequence: A21
Layers: 1
Sketch: 1 Matching
Background: None
Slayers - Group (21)
Xellos has a great interest in Lina Inverse for a variety of reasons. In this scene, Lina is about to be thoroughly destroyed when Xellos unexpectedly appears, snatches her from the jaws of disaster and leaps backwards up into the air. Lina, not surprisingly, looks stunned.
This is another of those small images from the series that impress heck out of me. It's in very good condition and has even the tiniest of details rendered perfectly.
---
The copyright for all character images is held by their respective creators.
Copyright for commentary, arrangement, and this site is held by
Baakay
.
---