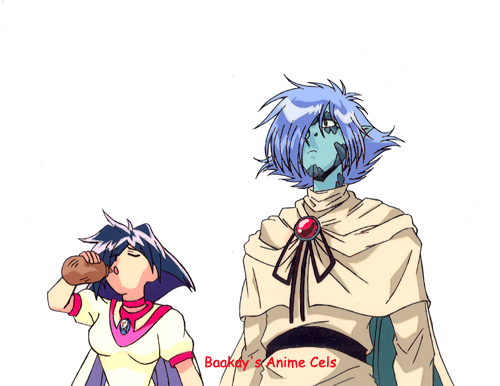 Sequence: A11, B11
Layers: 2
Sketch: 2 Matching
Background: None
Slayers - Group (21)
This is from the third season. Zel has been using a sextant to determine where they are (yes, he's an astronomer, too!) while Amelia takes a moment to grab some refreshment. Amelia grows ever closer to Zel throughout the series until, by this point, she fancies herself quite in love with him. Zel is genuinely fond of Amelia, and even thinks she's cute, but he never quite returns her feelings in the way she'd like.
---
The copyright for all character images is held by their respective creators.
Copyright for commentary, arrangement, and this site is held by
Baakay
.
---