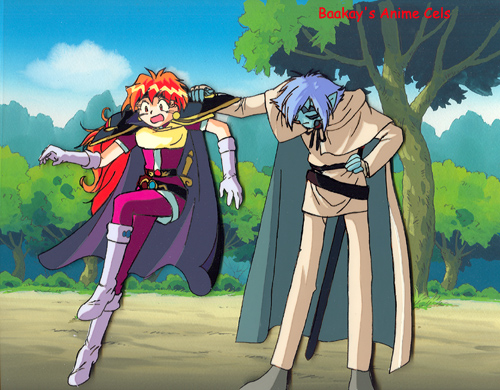 Sequence: C8
Layers: 2
Sketch: 2 Matching
Background: Original Nonmatching
Slayers - Group (21)
"Just a moment..." Long-suffering Zelgadis cuffs Lina, who is about to take off on a tear somewhere (in search of food, if I'm remembering correctly). I especially liked this image of Zelgadis because it's typical of his dry, sarcastic side. You can almost hear the resigned sigh... This background was sold with the cel as matching, but I'm not sure, since I think this scene takes place in a town.
---
The copyright for all character images is held by their respective creators.
Copyright for commentary, arrangement, and this site is held by
Baakay
.
---