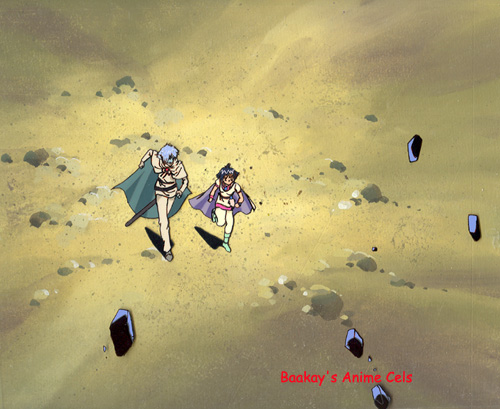 Sequence: A9, C9
Layers: 2
Sketch: 1 Matching
Background: Original Nonmatching
Slayers - Group (21)
If we only had a dollar for each time one of the Slayers characters says, "I know just what to do in this situation. Run away!" I realize that this is not the type of image a purist cel collector would die for, but I love it. I'm absolutely blown away by the detail in these tiny images.
---
The copyright for all character images is held by their respective creators.
Copyright for commentary, arrangement, and this site is held by
Baakay
.
---