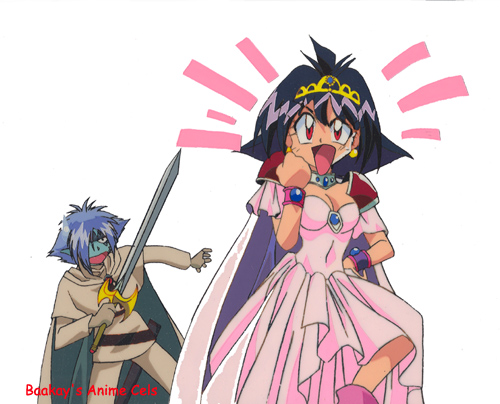 Sequence: A2 end, B1 end, C1 end, D1 end
Layers: 4
Sketch: 1 Matching
Background: None
Slayers - Group (21)
Here is the quintessential Amelia. In her royal garb, fist raised, one foot up, proclaiming that Justice Shall Prevail!! This cel was an absolute must-have for me, not only for the perfection of its Amelia-ness, but for the great face-fault, sweat-drop reaction by Zelgadis in the background. This cel just says "Slayers" in a way that few others do.
---
The copyright for all character images is held by their respective creators.
Copyright for commentary, arrangement, and this site is held by
Baakay
.
---