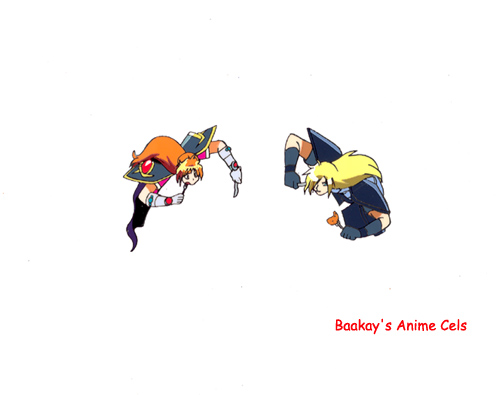 Sequence: C7
Layers: 1
Sketch: 1 Matching
Background: None
Slayers - Group (21)
'Can you see the little piggies...' Lina and Gourry are hard at work doing what they do best (apart from argue) -- EAT! Another terrific mini-image from Slayers, whose artists did a tremendous job no matter how small the shot was. This also was a gift from Kittens, who surprised the living you-know-what out of me with it!
---
The copyright for all character images is held by their respective creators.
Copyright for commentary, arrangement, and this site is held by
Baakay
.
---