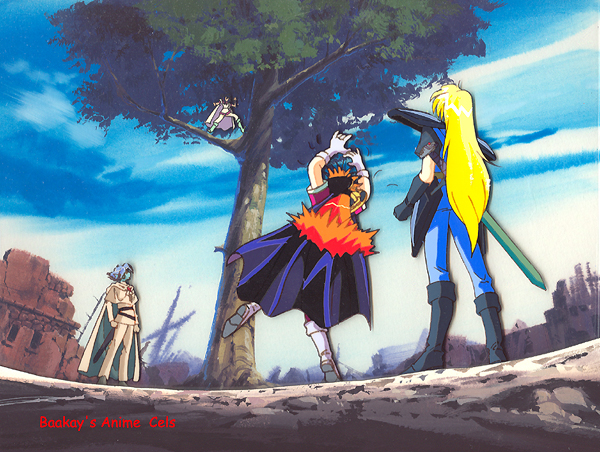 Sequence: A1 end, B1, C1 end Book
Layers: 3
Sketch: 1
Background: Original Matching
Slayers - Group (21)
Yes, ladies and gentlemen, Amelia is in a tree again. Which probably means she is lecturing anyone within earshot about how Justice should be dispensed. Notice Lina's composed reaction to this, as the two guys look calmly on...as usual.
---
The copyright for all character images is held by their respective creators.
Copyright for commentary, arrangement, and this site is held by
Baakay
.
---