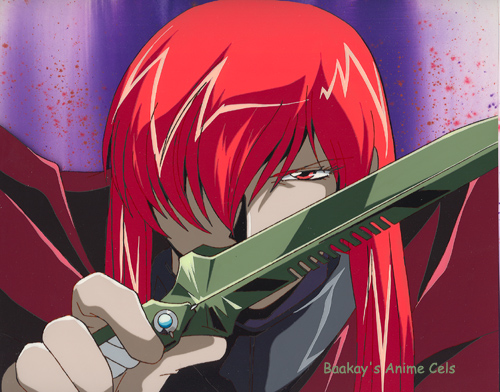 Sequence: A1 End
Layers: 1
Sketch: 1
Background: Original Matching
Silent Moebius (13)
Here's what the "Key to Nemesis" unlocks. At least in terms of Katsumi, who becomes a fabulous but horribly evil redhead... This is an A1 End cel, which means that it was not only done by a key animator, but that it is a sequence unto itself. The original matching background with its "blood-spatter" effect really is the icing on an already fabulous cake.
---
The copyright for all character images is held by their respective creators.
Copyright for commentary, arrangement, and this site is held by
Baakay
.
---