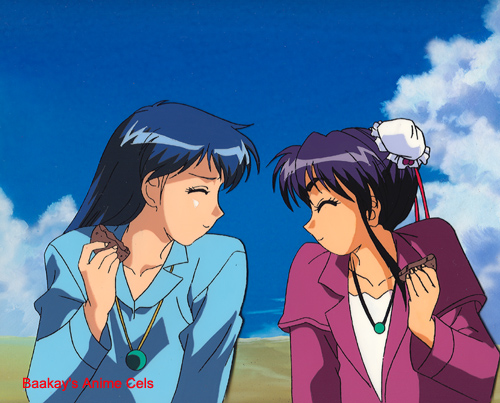 Sequence: A7
Layers: 1
Sketch: None
Background: Original Matching
Silent Moebius (13)
This is the second cel of the set. Argument or no, at least they can giggle over the broken cookie! Silent Möbius appealed to me not only for the story and the characters, but for the fabulous use of color.
---
The copyright for all character images is held by their respective creators.
Copyright for commentary, arrangement, and this site is held by
Baakay
.
---