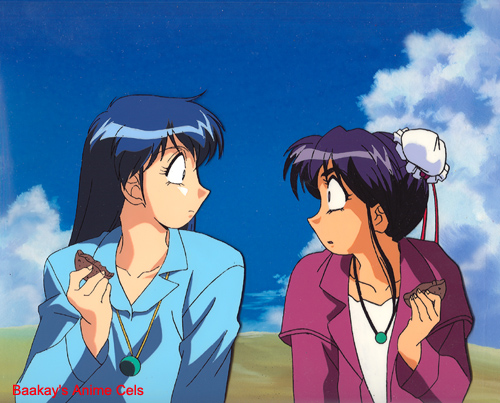 Sequence: A2, B4
Layers: 2
Sketch: 1 Matching
Background: Original Matching
Silent Moebius (13)
This is the first of a 2-cel sequence from a really cute scene. After "discussing" men and leftovers (ok, so they're really having a catfight over their mutual object of affection) over tea and cookies, Katsumi & Lum drive out to the country. Katsumi discovers that Lum has one of the leftover cookies, and they both grab for it, only to have it break in half.
---
The copyright for all character images is held by their respective creators.
Copyright for commentary, arrangement, and this site is held by
Baakay
.
---