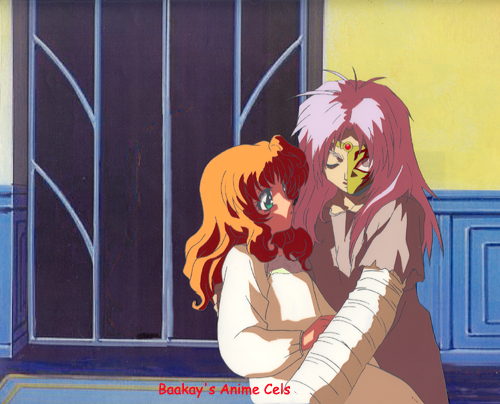 Sequence: A11
Layers: 1
Sketch: 1 Matching
Background: Copy Nonmatching
Shamanic Princess (5)
The strange-looking creature holding Tiara is Gramm. Summoned by Tiara to be her Companion, he appears only in the last two episodes of Shamanic Princess. That was enough to have a deep effect on me. I felt utterly compelled to own a cel of this wonderfully different character.
---
The copyright for all character images is held by their respective creators.
Copyright for commentary, arrangement, and this site is held by
Baakay
.
---