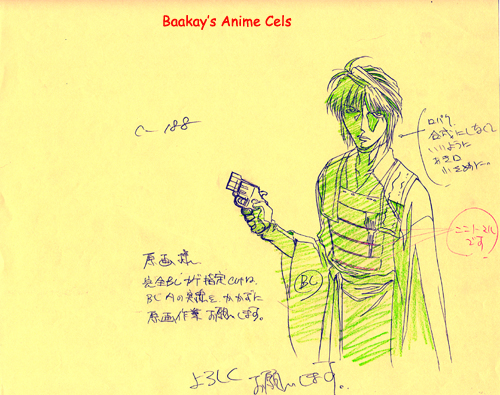 Sequence: Episode 6 cut 188
Layers: 1
Sketch: None
Background: None
Saiyuki (13)
The rough of the same shot of Sanzo, this shows us more clearly what's behind the shadow. Namely, it's Sanzo's sourpuss and the detail of his cloting and the scripture he wears over it.
---
The copyright for all character images is held by their respective creators.
Copyright for commentary, arrangement, and this site is held by
Baakay
.
---