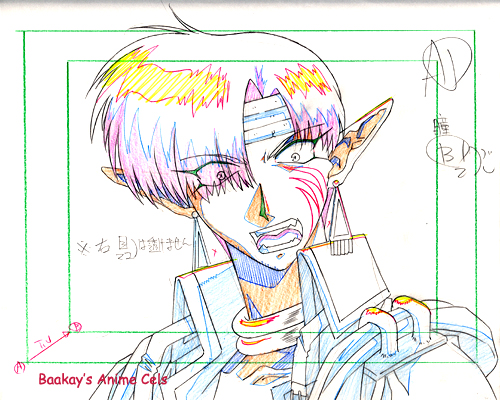 Sequence: A1
Layers: 1
Sketch: None
Background: None
Saiyuki (13)
An amazing closeup of Kougaji looking fierce! The artwork in Saiyuki is so attractive in its finished onscreen version, but - as so many discovered so many years ahead of me! - the sketches and layouts are potentially even better. Since I'm a complete sucker for anything with pointed ears, you know I had to have this one!
---
The copyright for all character images is held by their respective creators.
Copyright for commentary, arrangement, and this site is held by
Baakay
.
---