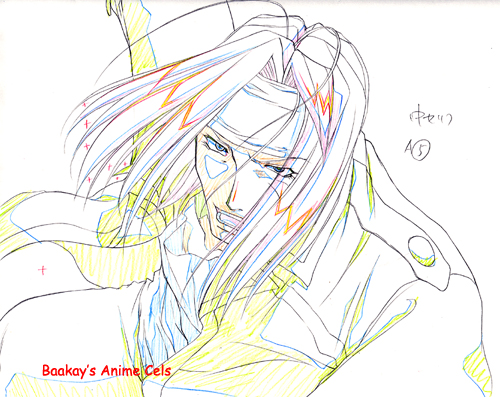 Sequence: A5
Layers: 1
Sketch: None
Background: None
Saiyuki (13)
Gojyo is the beautiful boy of the bunch. At least in my humble opinion, he is! It's hard to argue with long red hair. Gojyo labors under the same miserable lineage problem that plagues Inuyasha - he's a half-breed. Nothing like trying to live under a curse not of your making, and over which you have no control.
---
The copyright for all character images is held by their respective creators.
Copyright for commentary, arrangement, and this site is held by
Baakay
.
---