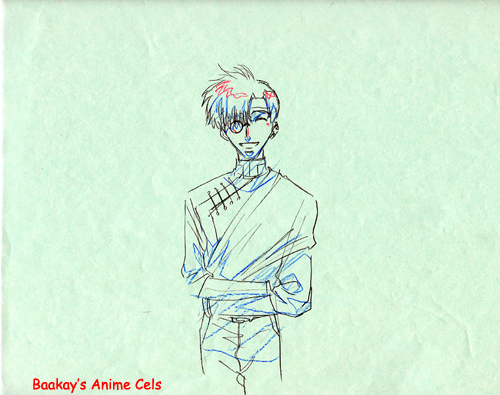 Sequence: Op
Layers: 1
Sketch: None
Background: None
Saiyuki (13)
I seem to always gravitate toward the "odd man out" in a show, and for this one, I've made no exception. Cho Hakkai is neither ordinary, nor especially gorgeous (like, say, Gojyo or Sanzo). But he is a fascinating study in ferocious, bottomless rage contained (for the most part) in a smiling shell. Many of my favorite characters share this basic makeup, actually.
---
The copyright for all character images is held by their respective creators.
Copyright for commentary, arrangement, and this site is held by
Baakay
.
---