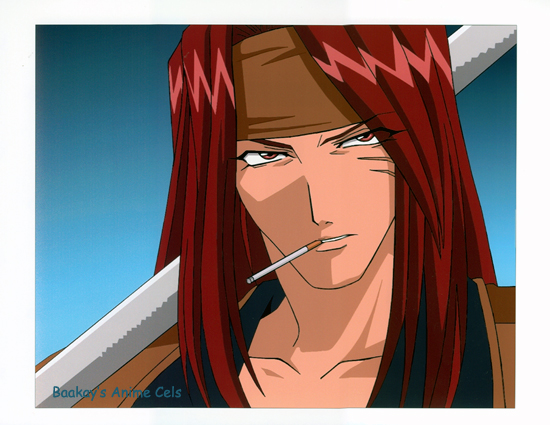 Sequence: N/A
Layers: 1
Sketch: None
Background: None
Saiyuki (13)
This is another of Wendy's early fan art works. I did not truly appreciate the wonder that is this piece until after I had seen the show. She did the most fabulous job of capturing that arrogant sneer that somehow simultaneously reveals a world of hurt beneath! One of his best moments in the entirety, by far. Thanks for letting me snag him, Wendy!
---
The copyright for all character images is held by their respective creators.
Copyright for commentary, arrangement, and this site is held by
Baakay
.
---