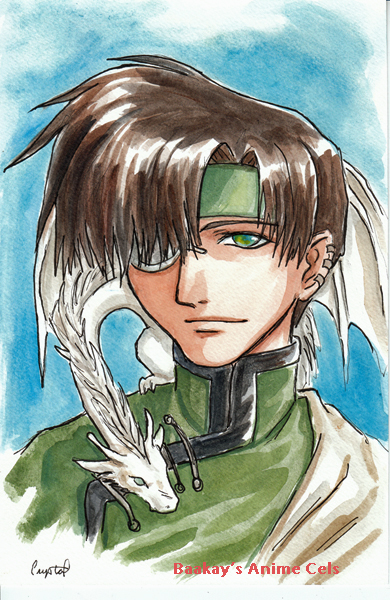 Sequence: Fan Art - Saiyuki
Artist - Crystal Gronnestad
Layers: 1
Sketch: None
Background: None
Saiyuki (13)
Hakkai is my favorite character from
Saiyuki
. He's well-educated and clever like Zelgadis from
Slayers
but fortunately possessed of a usually much more upbeat temperament. But like all great characters he hides a painful past that gives him depth and complexity.
Once again Crystal captured the essence of the character beautifully, including his faithful friend Jeep, the dragon known as Hakuryuu.
---
The copyright for all character images is held by their respective creators.
Copyright for commentary, arrangement, and this site is held by
Baakay
.
---