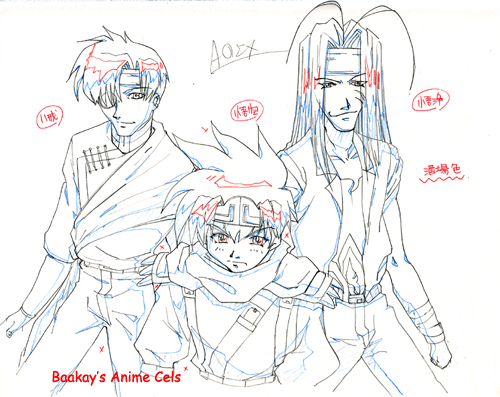 Sequence: A1 end
Layers: 1
Sketch: 1 Matching
Background: None
Saiyuki (13)
Here are, from left to right, Cho Hakkai, Son Goku, and Sha Gojyo. These three misfits - not a one of them either fish or fowl - accompany the equally unfathomable priest, Genjo Sanzo, to the West. You wouldn't think that a group that fights amongst itself so often and so enthusiastically (and *loudly*) would be very effective or well bonded. You would be wrong.
---
The copyright for all character images is held by their respective creators.
Copyright for commentary, arrangement, and this site is held by
Baakay
.
---