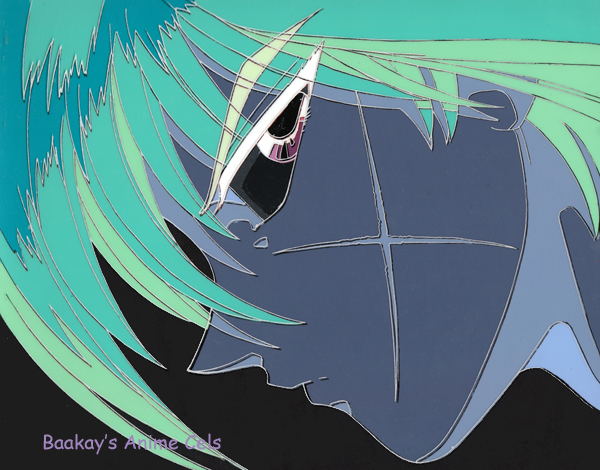 Sequence: Episode 1

A8 end
Layers: 2
Sketch: 1 Matching
Background: Original Matching
Rurouni Kenshin TV - Kenshin (50)
From the very first episode! Kamiya Kaoru has just been threatened by the very large man posing as the Hitokiri Battousai. Kenshin, who has been friendly and open with Kaoru but has not yet given her his name, darts in to snatch her out of harm's way... and as he does so, with his blinding speed, he turns to give the imposter this chilling look. Very unlike the smiling Rurouni, that it is!
---
The copyright for all character images is held by their respective creators.
Copyright for commentary, arrangement, and this site is held by
Baakay
.
---