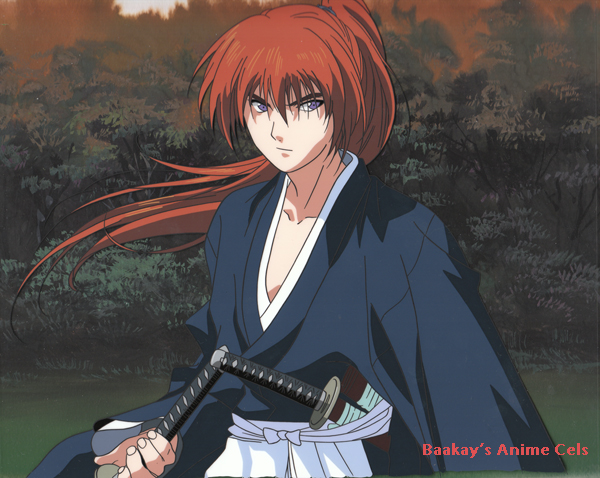 Sequence:
Show - Ruroni Kenshin
Layers: 1
Sketch: None
Background: Original Nonmatching
Rurouni Kenshin OVA - Kenshin (18)
This fabulous fan cel derived from the art book image is a great depiction of the young Hitokiri Battousai in his heyday. This teenager struck fear into the hearts of much older and more seasoned war veterans because of his lightning speed, massive strength, and utter cold-bloodedness.
---
The copyright for all character images is held by their respective creators.
Copyright for commentary, arrangement, and this site is held by
Baakay
.
---