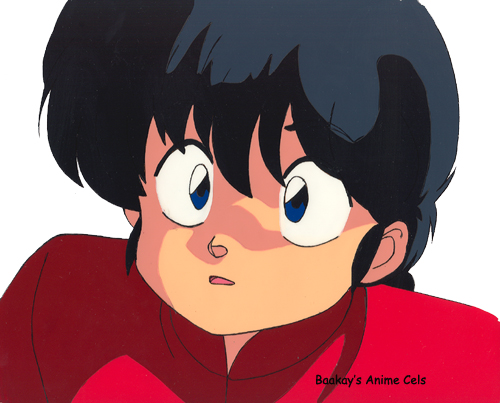 Sequence: A15
Layers: 1
Sketch: None
Background: None
Ranma 1/2 (6)
This is probably the most innocent-looking picture I've ever seen of Ranma in his male form. I just loved the open expression -- It looks to be either surprise or the beginning of a smile. Either way, it's a cel I'm happy to have!
---
The copyright for all character images is held by their respective creators.
Copyright for commentary, arrangement, and this site is held by
Baakay
.
---