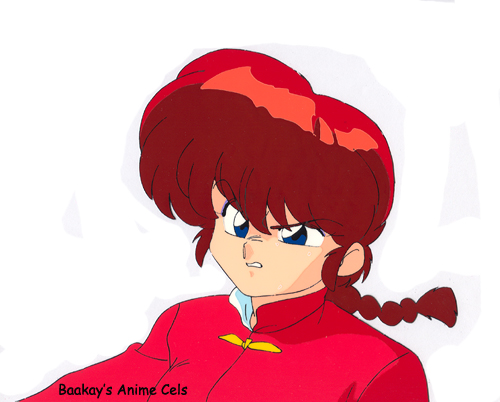 Sequence: A8
Layers: 1
Sketch: None
Background: None
Ranma 1/2 (6)
One good closeup deserves another, I say. So here's the 'lovely' Ranma-chan, red hair blazing, looking as though she's about to pound the living daylights ought of someone.
---
The copyright for all character images is held by their respective creators.
Copyright for commentary, arrangement, and this site is held by
Baakay
.
---