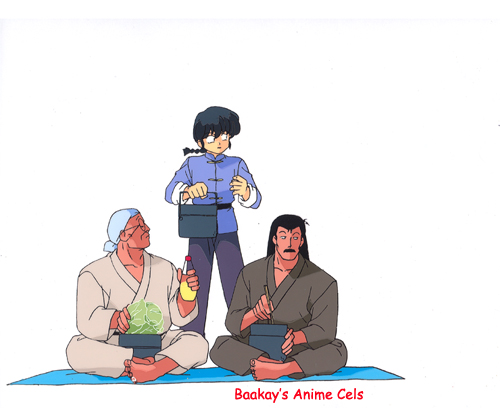 Sequence: B10
Layers: 1
Sketch: 1
Background: None
Ranma 1/2 (6)
Ranma has a picnic lunch with the two fathers -- his (Genma Saotome, left) and Akane's (Souun Tendou, right). Poor Ranma wasn't actually planning on being engaged, but these two nitwits decided on it while he and Akane were infants.
---
The copyright for all character images is held by their respective creators.
Copyright for commentary, arrangement, and this site is held by
Baakay
.
---