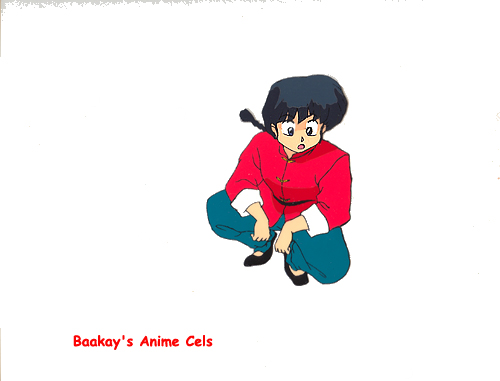 Sequence: C10
Layers: 1
Sketch: 1 Matching
Background: None
Ranma 1/2 (6)
All RIGHT! FINALLY, I have Ranma! I've waited for years to start collecting cels of the boy who turns into a girl when splashed with cold water, mostly because I haven't watched all of the show. Those parts I have seen, however, I've loved. With the huge number of Ranma cels in existence, why did I pick this one? It reminds me of those episodes I have seen from early on, where he perches on top of things fairly frequently!
---
The copyright for all character images is held by their respective creators.
Copyright for commentary, arrangement, and this site is held by
Baakay
.
---