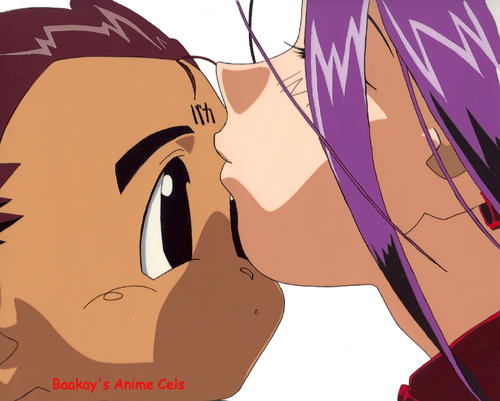 Sequence: A6
Layers: 1
Sketch: None
Background: None
Photon (2)
Keyne plants a kiss on Photon's forehead -- which is marked "Baka" (stupid), as is hers. That makes the pair man and wife, at least in her country. Photon is utterly childlike and loves women whose curves -- ok, breasts -- remind him of his mom. This is just such a beautiful moment in an otherwise really bizarre anime.
---
The copyright for all character images is held by their respective creators.
Copyright for commentary, arrangement, and this site is held by
Baakay
.
---