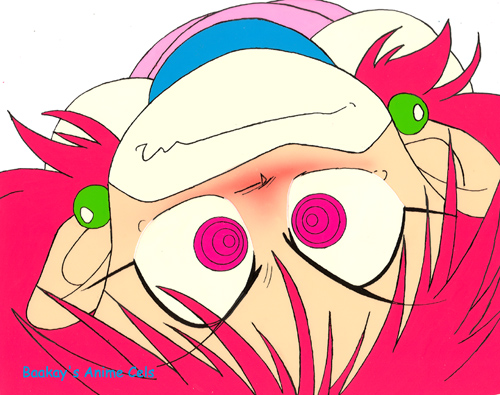 Sequence: B15
Layers: 1
Sketch: 1 Matching
Background: None
NG Knights Lamune 40 (2)
I don't even think I want to know what happened here! Here's another cel that made me giggle every time I saw it. A kind respondent on the Cels.org forum identified the unfortunate victim as Milk-Chan from the Lamune 40 series. Thanks again!
---
The copyright for all character images is held by their respective creators.
Copyright for commentary, arrangement, and this site is held by
Baakay
.
---