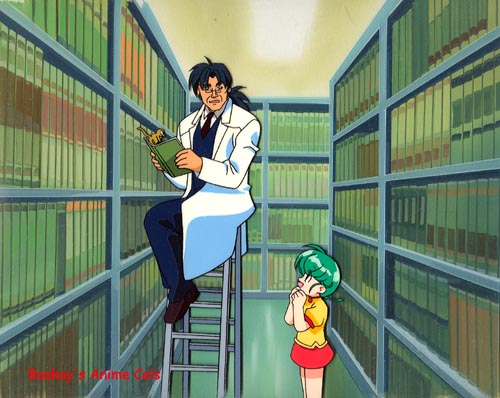 Sequence: A1 end, and ?
Layers: 4
Sketch: 3 Matching
Background: Original Matching
Mon Colle Knights (22)
Mon Colle (Monster Collection) Knights. It's a really dumb show--akin to Pokemon--with really adorable characters. These two are nutcase, er, scientist Professor Hiragi and Rockna, his daughter. The Professor sends his daughter to another dimension, the Mon world, where she needs to find six magical items and fight monsters. Ok, whatever. At least she's cute.
---
The copyright for all character images is held by their respective creators.
Copyright for commentary, arrangement, and this site is held by
Baakay
.
---