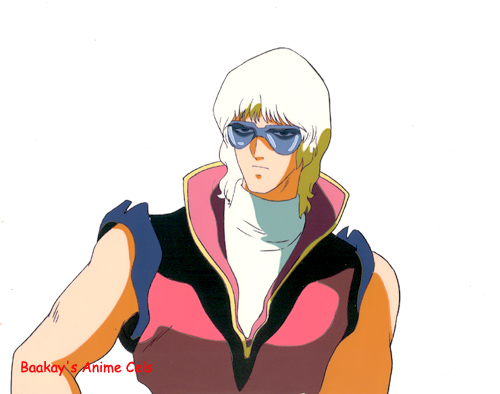 Sequence: A2
Layers: 1
Sketch: None
Background: None
Mobile Suit Zeta Gundam (1)
Here is a later rendition of Char, during one of his interactions with young Gundam pilot Kamille Bidan--who figures out that "Char" is just a pseudonym. Char's mask and general demeanor have taken on a much more '80's look here. Many thanks to the Minion for entrusting her "sessy" Char cel to me!
---
The copyright for all character images is held by their respective creators.
Copyright for commentary, arrangement, and this site is held by
Baakay
.
---