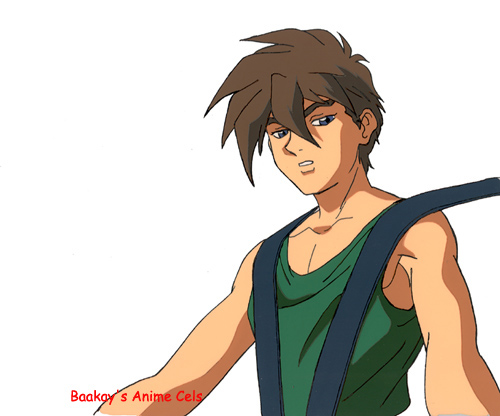 Sequence: B3
Layers: 1
Sketch: 1
Background: None
Mobile Suit Gundam Wing (1)
Finally! I found an affordable, and really pretty nice, shot of the one and only Heero Yuy, one of the primary characters in Gundam Wing! Heero is voiced by Midorikawa Hikaru and was my primary reason for watching Gundam Wing. I'm glad I did; it's a great show.
---
The copyright for all character images is held by their respective creators.
Copyright for commentary, arrangement, and this site is held by
Baakay
.
---